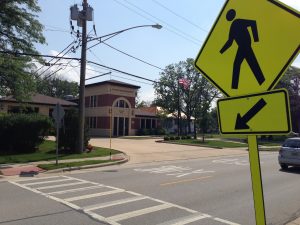 Recently, a pedestrian was struck and killed in a tragic Chicago pedestrian accident on a road near the Chicago O'Hare International Airport. According to a local news report, the 70-year-old Hanover Park man was pronounced dead after being transported to Advocate Lutheran General Hospital shortly after the crash.
Witnesses noted in the report told authorities that the accident victim was in a roadway near the international terminal at O'Hare when he was hit by a city-owned tow truck. According to the report, the accident did not occur at or near a crosswalk.
Pedestrians should always use crosswalks when crossing roadways, if they are available. Of course, drivers still have a duty of care to avoid hitting pedestrians in the roadway, even when the pedestrian is not crossing at a designated crosswalk.